Lono continues to perpetuate his tribute to the Folk Music of Hawaii with Old Style VI.
You will enjoy the music of yesteryear updated with Lono's style of Today. In the recent months Lono has joined forces with some of the islands favorites to share his music. Kevin, Ikaika and Sheldon Brown have invited him to join them at the Maui Slack Key Festival and again at the Moloka'i Slack Key Festival. In the last year Lono has taken brief opportunities to visit Jerry Santos of Olomana at the Hilton Rainbow Lounge to sit in for a few songs. He has also taken opportunity to perform during Aunty Genoa Keawe's show at the Moana Terrace at the Waikiki Beach Marriott Resort.
After his performance he sold 1 case of Old Style which is 30 units. Lono was pleasantly surprised at the response not only from the local people but also from our mainland visitors. He thanks Aunty Genoa for the great boost that it gave him to continue forward.
Paul Harvey the National Commentator is one of Lono's biggest fans for good 'ole traditional Hawaiian music. A few years prior, Lono went to Chicago and was asked do the Hawaiian Wedding song for Paul and his wife. Paul Harvey recognized Lono's original Old Style CD on his national radio show on July 26th 2004. That same day Lono's website received a record number of hits for orders of his original Old Style CD, from California, Chicago to Germany.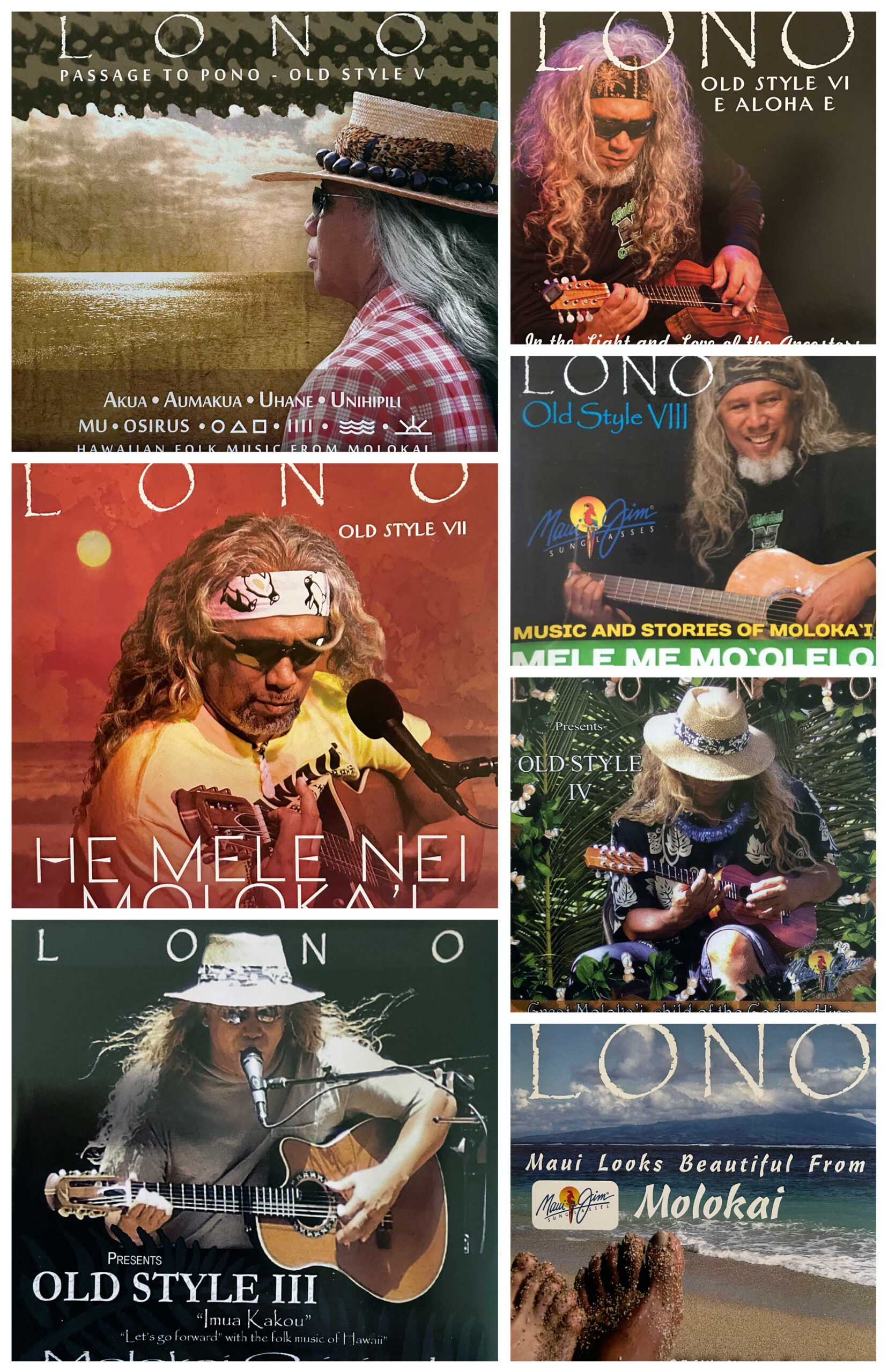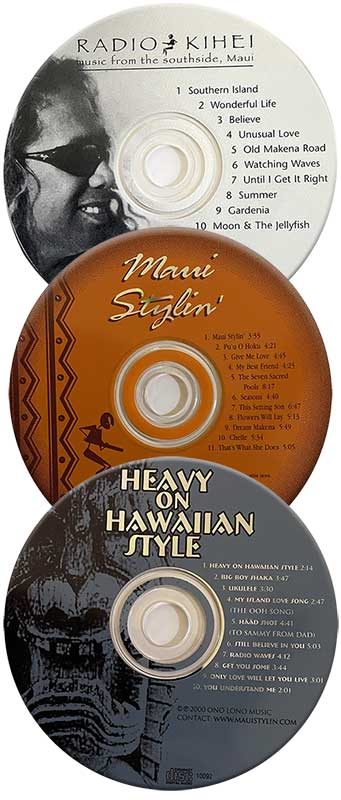 Lono's conversations and blessings from Uncle Eddie Kamae – Sons of Hawaii leader and Steve Siegfried, Producer at Panini Records has encouraged him to move forward with this project. Old Style is a tribute of the folk songs performed by the Son's of Hawaii produced over 30 years ago. Pops Gabby Pahinui, Eddie Kamae, Moe Keale, Joe Marshall, Dennis Kamakahi and David "Feet" Rogers. Old Style music is traditional, nahenahe (soft) and easy listening just as it was when he was growing up listening to their music. Lono's history of music expands 20+ years with popular and island style music. He has also recorded and performed in Chicago on specific events with Joe Walsh of the Eagles, Christopher Cross, Jeff Webb composer for songs sung by Glen Campbell as well as our own local Henry Kapono many others.
After an experience during a visit with some friends from Anahola, Kaua'i he decided to stop doing pop and island style songs and return to his roots with the backyard style Hawaiian Folk Music that the Son's of Hawaii and other local artists did before. He found that his audience changed, they were friendlier and appreciated his form of Hawaiian music. He then decided, "Keep it Hawaiian". His initial release of Old Style on July 16th 2004 garnered him an opportunity to enter as a preliminary ballot nominee for the first ever Grammy in the Folk Category for Hawaiian Music, a national recognition that Lono will always remember.
Today, Lono is concentrating solely on "Old Style". He continues the tribute to perpetuate the folk music of Hawaii.